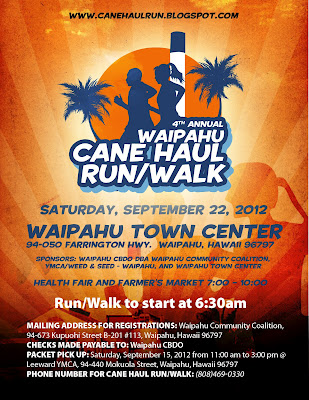 Date: Saturday, September 22, 2012
Time: 6:30 a.m.
Location: Waipahu Town Center (start and finish location)
A Health Fair and Farmer's Market will begin at 7:00 a.m. and finish at 10:00 a.m.
Click here for registration form.
Registration form will have to be mailed to:
Waipahu CBDO
94-675 Kupuohi Street B-201 #113
Waipahu, HI 96797
For more information go to http://www.canehaulrun.blogspot.com/.