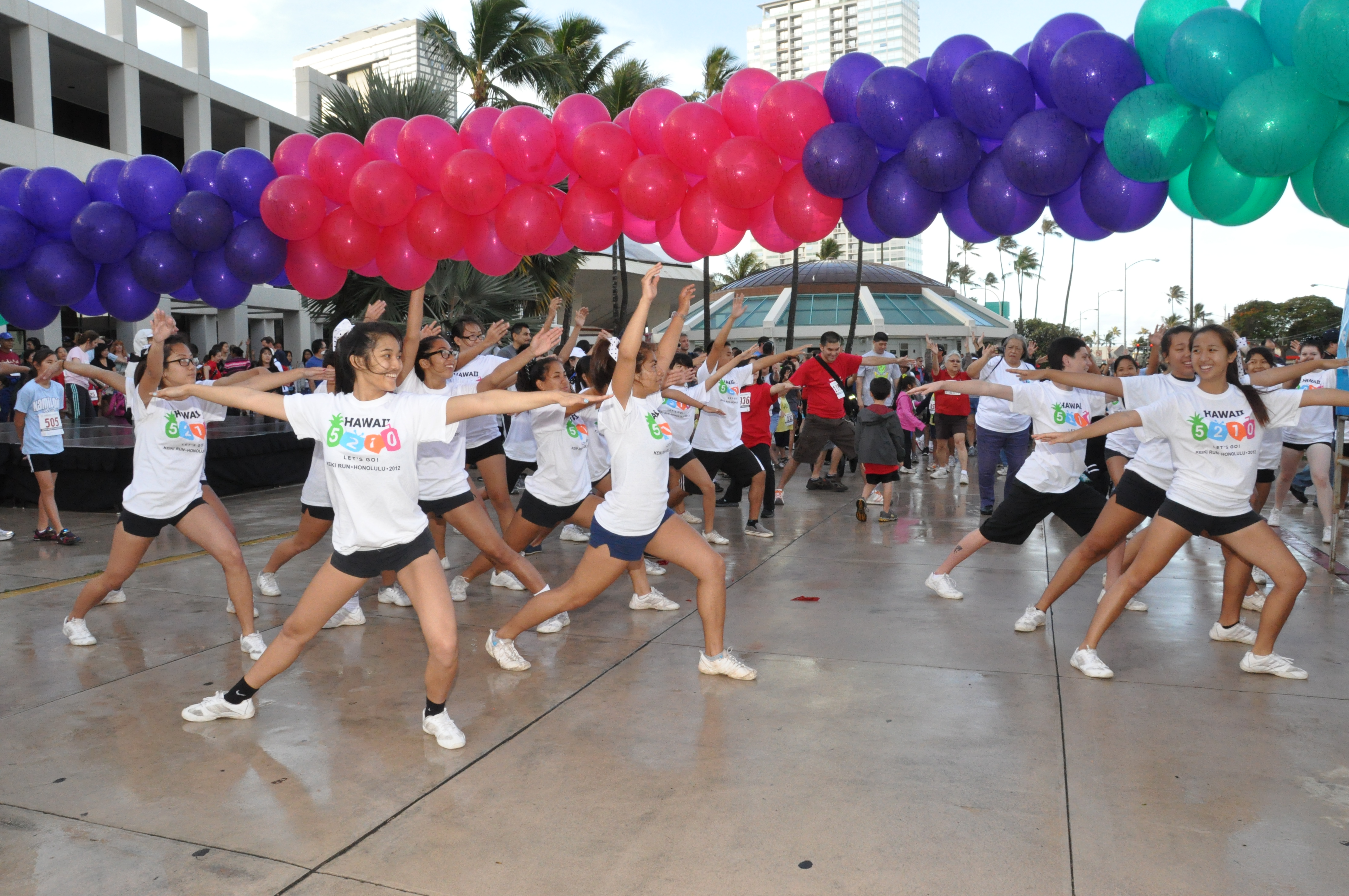 The Hawaii 5210, Lets Go! Keiki Run is a flat 1.5 mile course starting and ending at the Great Aloha Run Sports, Health, and Fitness Expo at the Neal Blaisdell Center.
The untimed race begins at 8 am.
Last year, 1,500 children and their families from 80 schools raised over $28,000 to support their schools? PE, nutrition education and physical activity. Registration will be capped at 2,000 entrants with net proceeds (approximately 80-100%) from the event going back to schools designated by each entrant.
This year's Keiki Run will be the first of a series of Hawaii 5210 fun runs throughout the state that promotes healthy eating and active living in Hawaii schools and families.
To register, click here.